BECOME A MEMBER
Click Here To
Join Your New
Unit!
BECOME A SPONSOR
Click Here To
Be A Part Of 
Our Mission!
BECOME A VOLUNTEER
Click Here To
Help Your Community!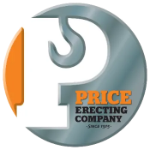 Jason Young, President, Price Erecting
"Being a sponsor of the Wisconsin Veterans Chamber allows me to network and interact with fellow veterans as well as like minded professional individuals who are taking their experiences that the military has taught them and applying them to real world jobs. The Chamber has many career focused personal and professional advancement meetings, workforce development initiatives, as well as many supplier diversity gatherings that cover many topics all geared to help businesses grow. I can't thank the members of the Chamber enough for their professionalism and compassion to help both veteran and veteran-friendly organizations."

Laura Hanoski & Janelle Thompson -Heroes for Healthcare
"There is a lot of value being a member of the Wisconsin Veterans Chamber of Commerce. This past year, Heroes for Healthcare experienced opportunities to increase our brand awareness thanks to being highlighted at a Veterans Chamber Muster and exhibiting at the Business Conference. Furthermore, the Staff and Chamber Ambassadors go above and beyond in providing us resources and talking about our non-profit in their own network. The new partnerships and education Heroes for Healthcare gained this past year thanks to being a member has been wonderful."